Welcome to Hire Equipment Solutions
Hire Equipment Solutions is a local business providing full mine specification hire equipment at competitive prices. With depots in Emerald and Wandoan, we can easily provide our services to the Central Queensland region and the Surat, Bowen and Galilee Basins.
Hire Equipment Solutions have 20 years combined mechanical, mining, agricultural and business experience. This background provides us with the capabilities to understand and meet the hire equipment needs of the mining, resources, engineering and building and the construction and maintenance industries. As a local based company we are very customer focussed and are able to offer our clients competitive hire rates, coupled with excellent service and back up.
Hire Equipment With Full Mine Specifications
Our Previous Customers and Projects
Pump and generator hire to various mining companies within the Central Queensland region.
Pump and generator hire to civil contractors throughout the Central Queensland region for various projects.
Pump hire to Queensland Rail and its associated contractors for major railway repairs in the Central Highlands.
Continuous pump hire to Central Highlands Regional Council's Shepton Quarry throughout the wet season.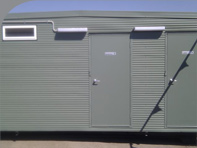 »

We provide
full mine
specification
hire equipment
at competitive
prices...
click here for more info